last April 27, i ordered full sizes of foundation and finishing powder from Lauress. I used mom's card actually, hehhe...then she told me on my birthday that it would be my bday gift from her. Dang, had i known that, i would've ordered a lot! heheehe...
the items arrived May 8...fast, huh! and i was really excited about it but had to wait til the weekend to get it since i try to have all my items shipped in the province. i love Lauress foundation...and among my other HG mmu foundation, this is actually the first on my list...next is Lumiere, then Dreamworld. :)
anyways, here's my birthday present from Mom: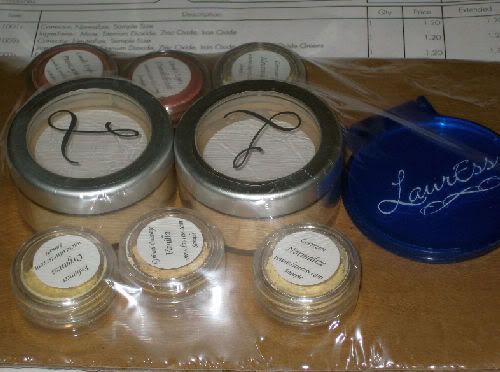 (Top-Bottom): full size Fantastic Finish Finishing Powder in Medium and Minimalist foundation in Radiant Ivory
Samples of Enhancer in Organza and Concealers in Neutralize and Normalize
samples of Candlelight blush in Pre-occupied and Unhibited and Optimal Coverage concealer in Vanilla
my items also came with a freebie:
sweet!
the items that were lacking from my last order from Dreamworld also arrived:
free sample of Whipped Strawberries and an eyeshadow
(yep, they are actually freebies but Ellie forgot to include them in my package...i just emailed her bout it and she was really apologetic and now, i got them!)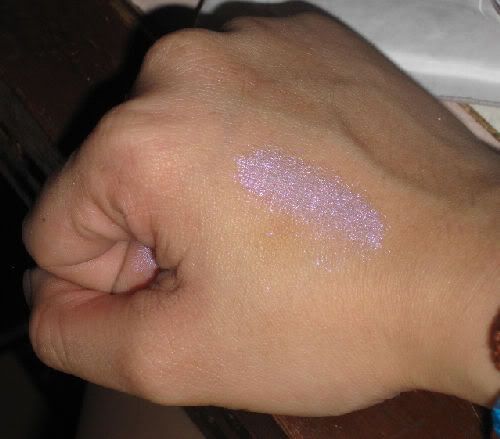 eyeshadow swatch
last weekend, i met my family in SM San Fernando. While waiting for mom to finish her grocery, we walked around and found Elianto...hence, the loot:
nail polish in sage (not sure), baked blush, eye primer and gel eyeliner in black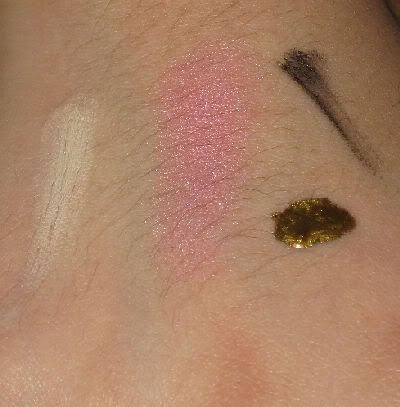 swatches: eye primer, blush, polish and the gel liner
honestly, i was just excited to see an eyeshadow primer so i bought it (P299 or P199). but i was really surprised that it's such a good buy, because it simply works! i tried it using Nichido eyeshadow and it did stay put! it even allowed smooth blending of the shades, that is sometimes hard to do with UDPP.
a review coming soon bout this primer...
tata!