last Saturday, as i was on the verge of killing myself, Sophie reminded me that we are going to meet for dinner. and guess where they're taking me?
I've been bugging Sophie to let me try this much talked about resto...and i can proudly say that i love beef, or anything meat. Sophie just knew what to do when i'm feeling down and depressed...give me FOOD!
I was actually contemplating whether i'd be going or not...everybody knows i've been missing X so much that all i wanted is to stay at home and drown myself with my own tears, but i'm sure Sophie's gonna kill me more than once if i don't go. And boy, i am so glad that i did.
my food: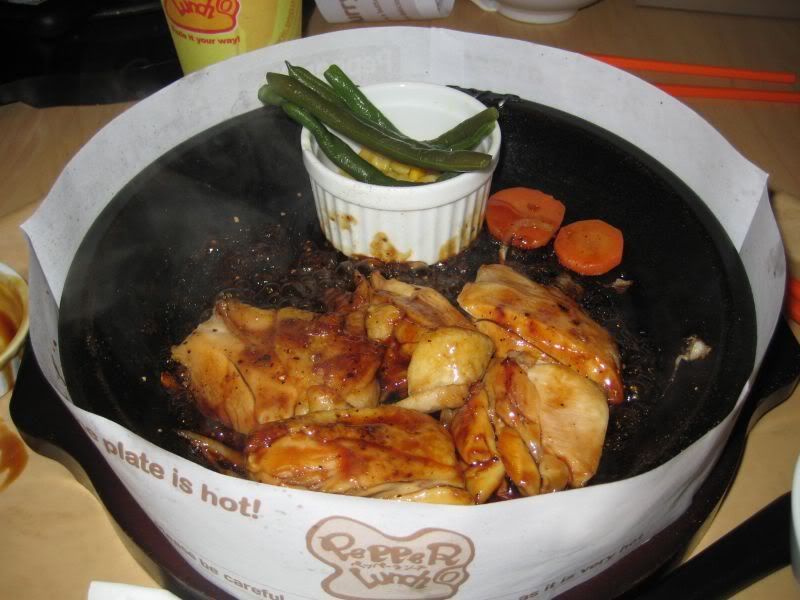 ordered Chicken Teriyaki for myself, because next to beef, i LOVE LOVE chicken. their best seller, the shimofouri (did i spell it right?) steak was sold out that night. so i am sure i am going back to try that!
food's good...quite expensive, but definitely worth it! you'd leave the resto really satisfied and wanting to go back. their service crew are polite and they won't mind if you ask them to order for you in case you are enjoying your food too much that you dont want to stand up and fall in line again. yup, we saw a long line of people waiting to have their turns to try this great resto! but like i've said...it is definitely worth the wait and your money.
for our dessert: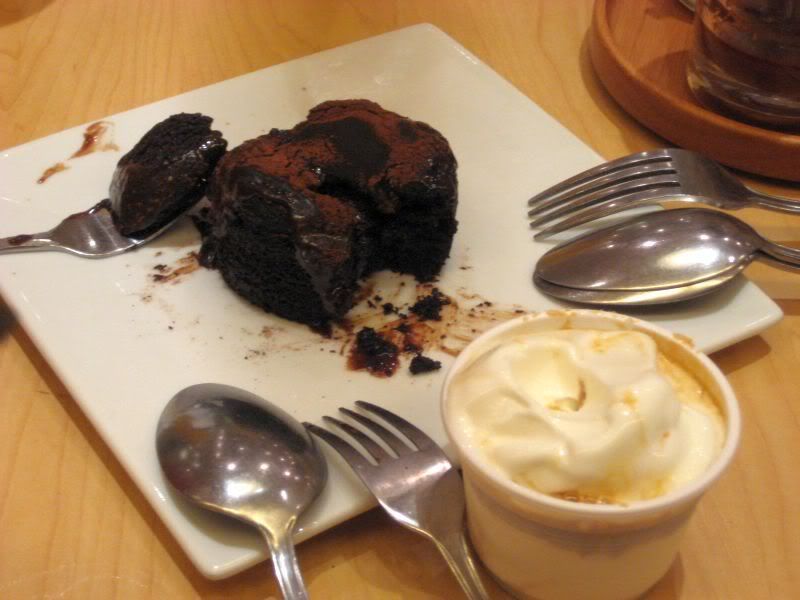 we actually got 2 orders of these. yummm!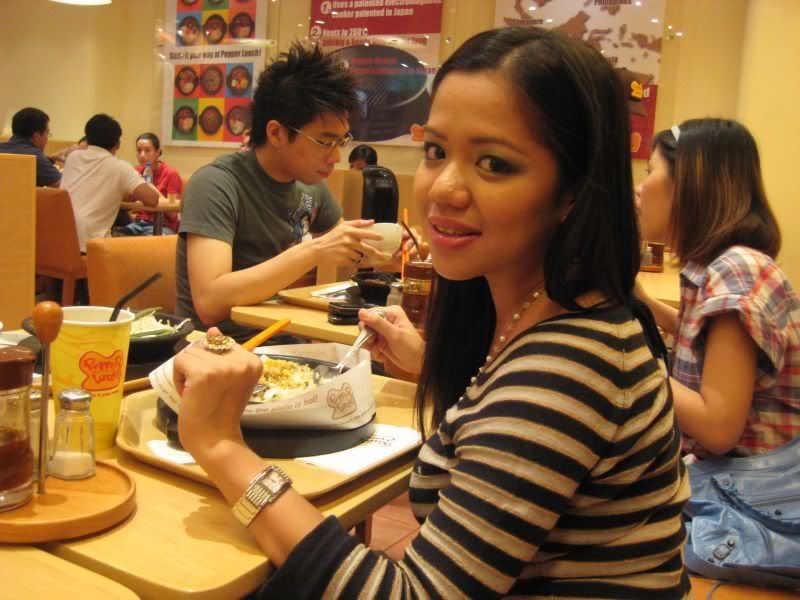 Shen still had time to pose since she's waiting for her pork to get cooked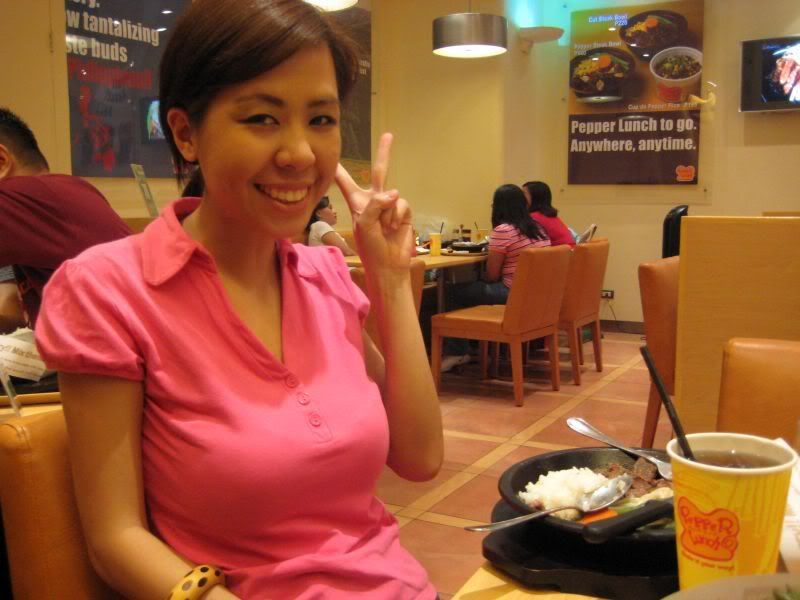 ever-smiling Sophie (the bigger bubwet!)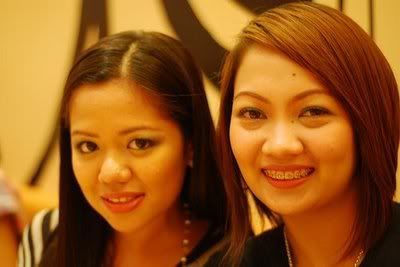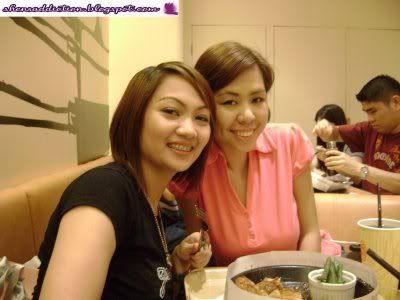 with the Beautynomist
and like Shen, I am so fond of taking pictures inside the ladies' room...lol!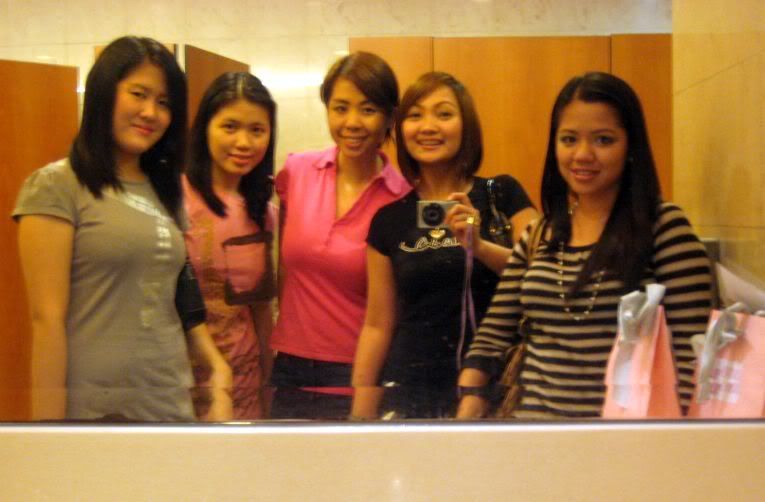 i was so full that night and feeling a lot better.
but Sophie didn't stop there..she also handed me these goodies: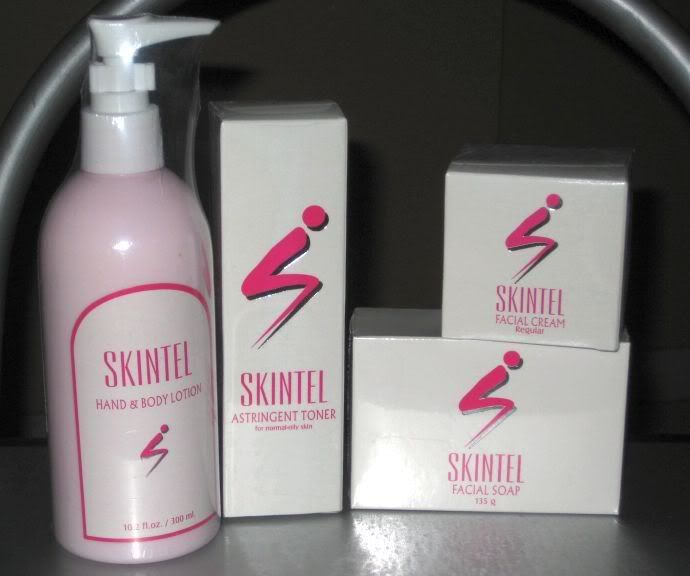 skintel loot (sowee Sophie for not being able to make it to the meeting)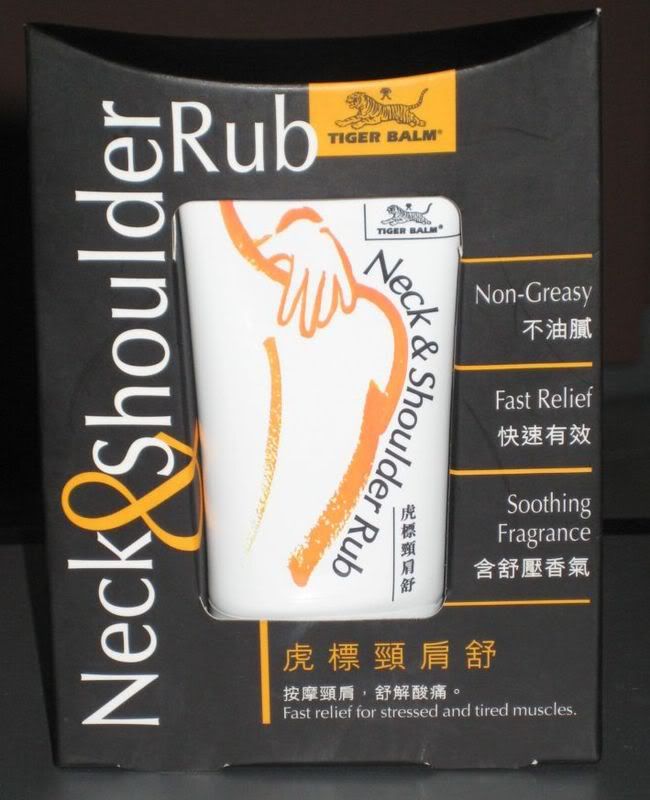 i just wish X's here to help me apply this on my back...sniff
too bad Phoebe's sick (i hope you are feeling well now, dear!)...it would've been greater to have her with us that night!
after dinner, Shen and I stayed for a couple of hours at Temple (Greenbelt 3) for a few drinks and a whole lot of stories. :) it was really fun to know that Shen and I have a lot of things in common (winks)
again, thanks to you ladies for making me feel that i am not alone...i know you've been trying so hard to get me out of this depression, i may not be cooperating sometimes, but it doesn't mean that i don't appreciate it. i am so thankful to have friends like you. and also thanks to everybody who's been sending me messages to cheer me up and to continuously make me feel that i can go thru with this.
God bless us all, dearies!
*thanks Sophie and Shen for the pics
hugs and kisses,